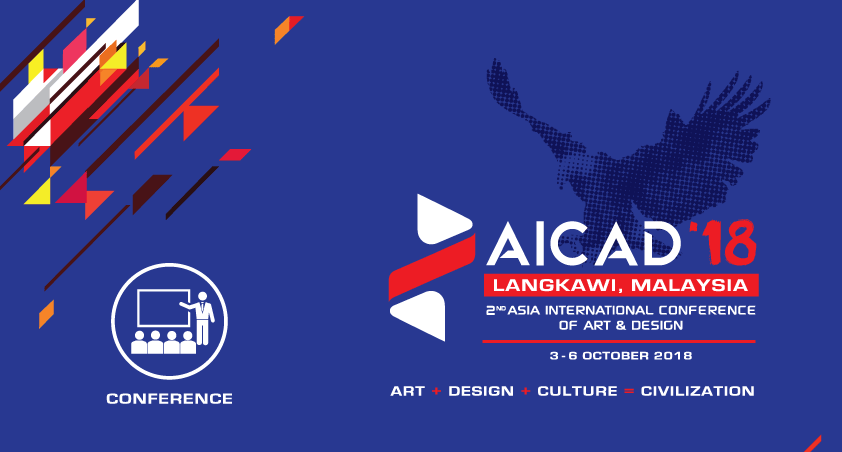 6 Best Paper from each category will be awarded
AICAD CONFERENCE 2018
It is with great pleasure for us to receive your submission of recent findings in a full paper format to the 2nd Asia International Conference Art and Design (AICAD) Langkawi, Malaysia which will be held from 3rd – 6th October 2018 at De Beron Resort Langkawi, Kedah. This conference is organised by Creative Design Center (CDC) together with Universiti Teknologi MARA (UiTM), Cawangan Perak (Malaysia) and supported by Institut Seni Budaya Indonesia (ISBI), Bandung (Indonesia) and Universiti Pembangunan Jaya, Jakarta (Indonesia). This conference covers multidisciplinary perspectives on the sciences & social research and aims to provide a communication platform for academicians, researchers, postgraduate students and industry professionals. The theme will be " ART + DESIGN + CULTURE = CIVILIZATION " .
PARTICIPANT
Professionals / Researchers / and Postgraduate Students
SEMINAR VENUE
De Baron Resort Langkawi, Kedah
SEMINAR PAPER
Participants are expected to present their research findings, share their thought and discuss the future development in their research area. All papers will be included in indexed e-proceeding. The selected paper will be published in Idealogy journal (e-ISSN : 2550-214X)  indexed by Mycite & Google Scholar.
OPPORTUNITY
PAPER SUBMISSION
Please submit your paper to:
http://aicad.asia/langkawi2018/conference-registration/
CONFERENCE FEES
Participation fees for each entry are as follows: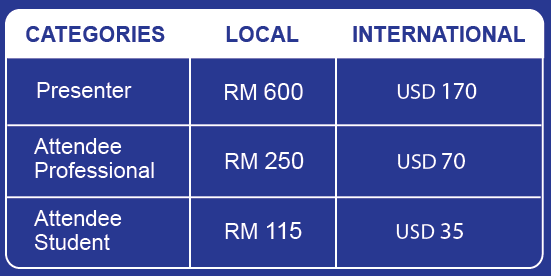 RM for Malaysian participant/ USD for International participant.
Notes: Accommodation is not provided.
FIELD STUDIES
• Creative Technology And Performance
• Traditional Towards Contemporary (Art And Craft)
• Built Environment
• Social Sciences And Community
• Information And Communication Technology (ICT)
• Consumerism
IMPORTANT DATES
Paper Abstract / Registration :
20th July 2018 31 August 2018 (Extended)
Notification of Acceptance :
31st August 2018
Full Paper Submission :
15th September 2018
Payment :
26th September 2018
Program Date :
3rd – 6th October 2018
PAYMENT
Please make the payment to the organiser account:
CDC Creative Design Center Sdn. Bhd.
8009182505
CIMB Bank Berhad
Quick Link
Registration & Abstract Submission (Closed)